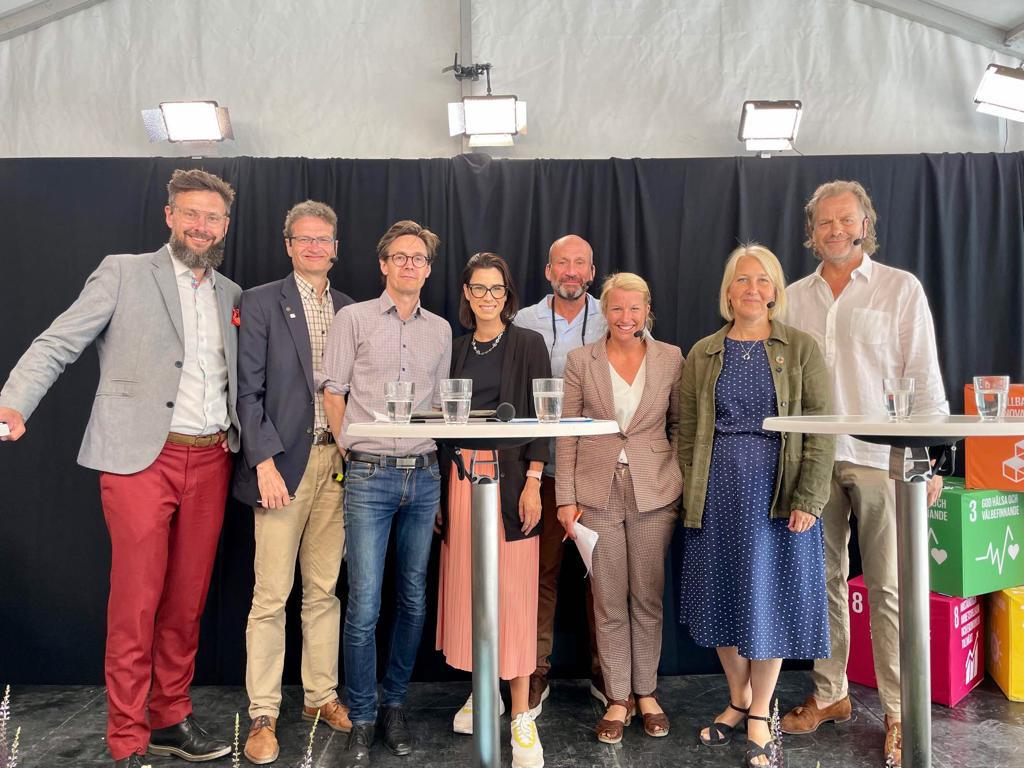 The founder of ECOBARGE Mårten Björk participated as a panelist at an event organized by Stockholm Environment Institute (SEI), RISE Research Institutes of Sweden and LM International (Läkarmissionen) as part of Sweden's Almedalen week.
It was an interesting discussion on how the private sector in Sweden can work closer with development and humanitarian operations to accelerate progress towards achieving the sustainable development goals (SDGs) while fostering Swedish innovation.
Follow the link to watch the recording
Panelists:
• Ulrika Modeer, Assistant Secretary-General, UNDP
• Josephine Sundqvist, Secretary-General, LM International (Läkarmissionen)
• Patrik Stålgren, Head of Unit for Strategic Partnerships, Private sector, Innovation and New methods at Sida
• Mårten Björk, Founder of ECOBARGE, Innovator and Entrepreneur within the network 'Urban Tech Sweden'
• Jan Furuvald, Chairman, SWEACC – Swedish East African Chamber of Commerce
Presentation by: Karina Barquet and Olle Olsson, SEI
Moderator: Sten Stenbeck, RISE
Almedalen is an annual meeting place in Sweden where a range of actors from the public, private and non-profit sectors, together with political representatives and media, meet to debate and discuss various societal issues.